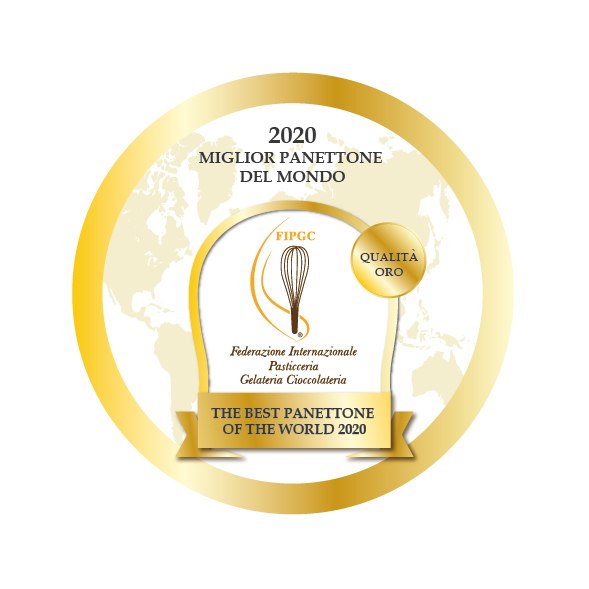 "The Best Panettone of the World FIPGC"
Cine Città World – Rome 24/25 October 2020
Via di Castel Romano, 200
"Panettone World Championship FIPGC" – "The Best Panettone of the World FIPGC"
"The Panettone World Championship FIPGC" (The Best Panettone of the World FIPGC) will be held In Rome this year at Cine Città World from 24 to 25 October 2020 where will see the participation of numerous participants from all over the world who will intervene in compliance with the distancing rules required by the Covid emergency and who will perform in the three categories (Classic – Innovative – Decorated).
The Jury will be composed of 4 pastry world champions:
Roberto Lestani, President of the jury together with Matteo Cutolo, Paolo Molinari, and Enrico Casarano, to complete the jury, Claudia Mosca, Maurizio Santilli and Gianni Pina.
The art of haute patisserie has seen a considerable expansion in recent years, attracting the attention of everyone, especially of the new generations. The International Federation of Pastry, Gelato and Chocolate, was born in 2014 from this need for knowledge and  for the purpose of dissemination and information of a world that was more and more involved.
FIPGC is the Italian body for excellence that helps to spread and enhance the culture of the world of sweets in a global way, which includes pastry, gelato, chocolate and cake design.
Another fundamental purpose of the Federation is to unite the different realities (companies, schools, wholesalers, associations, artisans) existing on the international territory, in order to strengthen their collaboration and the growth of the artisan sector of the various professionals present in the world; This synergy between the various professionals is also strengthened with the main three international events that the Federation organizes:
– "The World Trophy of Pastry Gelato Chocolate"
– "Cake Designers World Championship"
– "The World Trophy of Professional Tiramisù"
International competitions that test the interpretative skills in pastry and ice cream, including the aesthetic vocations in cake-design, of each competitor.
Through a unique team in Italy, which represents one of the sectors of the Federation (Team of Excellence Italian Pasticceria Gelateria Cioccolateria,) made up of world champions of professionals for each category, FIGPC also promotes competitions and competitions, where competitors from all over the world participate and where excellence in each sector is awarded. The winner thus receives an award that certifies their professional value.
The purpose of the Excellence Team together with the Federation is to continue to promote and raise the professional level of haute patisserie, gelato and chocolate through demonstrations, fairs, high-level training courses, events, training of teams or individuals who want to approach to the world of pastry competitions.
The challenges test the skills, coordination, technique and imagination of the pastry chefs, under the observation of the jury who issues its evaluation, according to the entire flow of processing, from processing to the end of their work.
The Federation is therefore an essential step for anyone who wants to try their hand at both passion and training, the latter supported by the Ministry of Education as in the case of Hotel School Championships.
"The Panettone World Championship FIPGC" can be followed live on: https://www.facebook.com/fipfederazionepasticceria/