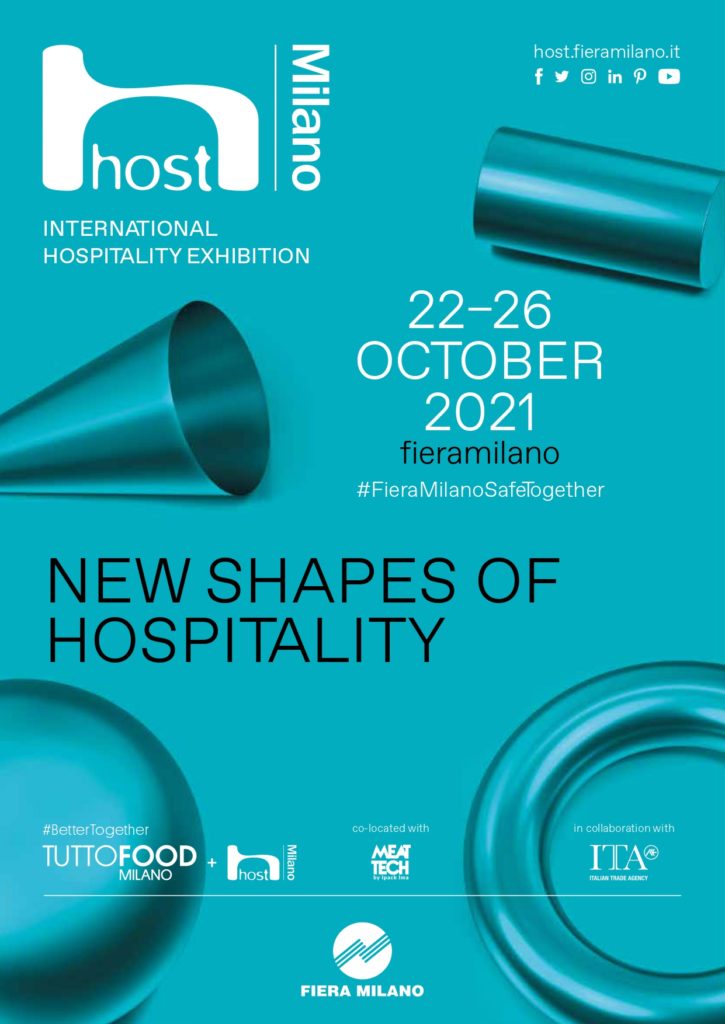 The Chocolate King: the entire supply chain takes centre stage at fieramilano, from 22 to 26 October 2021
Dai grandi produttori di macchinari per la sua lavorazione al prodotto finito. Grazie alla gestione congiunta di Host e TUTTO FOOD , tutto è sotto lo stesso tetto.
 L'intera filiera, dall'inizio alla fine. Per il rilancio dell'intero Ho.re.ca. settore, quest'anno Fiera Milano ha puntato su un binomio d'eccellenza. Il tradizionale evento Host – dal 22 al 26 ottobre 2021 – andrà infatti in scena non solo "di persona", e in tutta sicurezza, ma in contemporanea con TUTTO FOOD , l'evento leader dell'ecosistema agroalimentare, con l'obiettivo di sfruttando le sinergie esistenti tra due settori fortemente complementari come l'agroalimentare e l'ospitalità professionale. Questo è esattamente ciò che accadrà nel caso di Sua Maestà il cioccolato(His Majesty Chocolate), che sarà in mostra nei padiglioni di Rho Fiera non solo con le maggiori aziende produttrici di macchinari per la sua lavorazione, ma anche con ingredienti, semilavorati e prodotti finiti.
Dopotutto, il consumo di cioccolato negli ultimi 12 mesi ha visto un aumento delle vendite a doppia cifra. Tuttavia, sono cambiate le modalità e le motivazioni al consumo: si sono diffusi gli acquisti d'impulso sul canale online e l'idea dell'acquisto come autoindulgenza. Il cioccolato, infatti, continua ad essere una coccola irrinunciabile per un consumatore sempre più esigente, attento alla sostenibilità e all'origine delle materie prime e che si prende il tempo di leggere l'etichetta e conoscere il marchio per fare una scelta consapevole. Un motivo in più, quindi, per cui oggi le aziende devono percorrere un percorso che permetta loro di mantenere il giusto equilibrio tra bellezza, bontà e anche accessibilità. Ecco perché da Host potrai scoprire tanti nuovi prodotti sani e gustosi.
Questa 42° edizione di Host si preannuncia un menù sempre più ricco, grazie anche a un'agenda già fitta di eventi organizzati da tutte le principali associazioni di settore, pronte a portare il know-how e le best practice dei propri associati, espositori, buyer e relatori i padiglioni di fieramilano.
La vendita dei biglietti è solo online e già attiva sul sito ufficiale dell'evento con alcune interessanti promozioni. Con la campagna "Giorni Speciali", se acquisti il ​​tuo biglietto entro il 1 agosto, hai la possibilità di usufruire di due giorni di accesso al prezzo di uno.
Tutti gli aggiornamenti su: www.host.fieramilano.it
@HostMilano, #Host2021